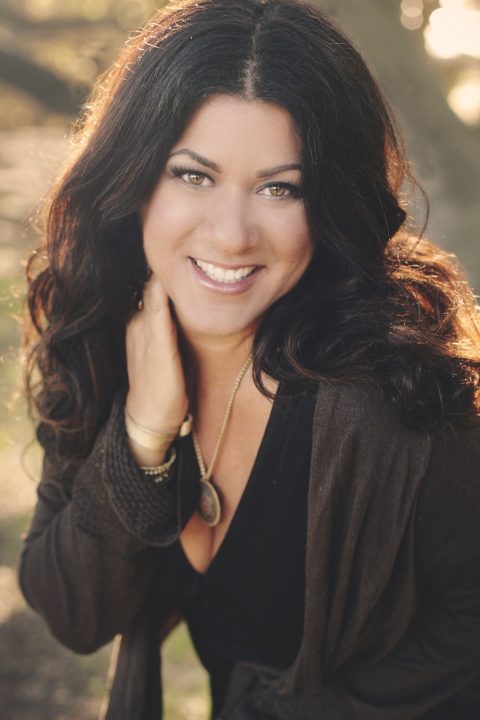 How it all began
Sandy grew up in a food loving family where she developed much appreciation for food, cooking and eating. An old family story goes that as everyone was gathered around the table for dinner one evening with her grandparents, as a young 6 year old Sandy got all choked up and began crying as she told her grandmother that when she died all she wanted were her recipes! This was just the beginning of a massive love affair with food, cooking, eating, obsessing and learning about what to eat and how to cook. Fast forward twenty years and she created Sandy's Gourmet Productions, a private chef and catering company which was born out of a desire to provide gourmet cuisine for a specialized market in Hawaii, where Sandy resided from the Spring of 1992 to the Spring of 2002. After graduating from the University of California at Berkeley with a bachelor's degree in Anthropology (focusing on Medical Anthropology), Sandy went to Hawaii for a 'vacation', planning to return to the Bay Area and pursue a graduate degree in Public Health… but her love of being in the kitchen and playing with food took over.
The struggle that makes food a bummer
However, cravings and food obsession plagued her waking life in her 20's until she had a massive paradigm shift after becoming a Certified Nutrition Consultant and began to eat what actually nurtured her instead of a dietary dogma that had developed in her life. You know how it goes: good and "bad" foods, the conflicts between vegan, vegetarian, paleo, high carb, low carb, low fat, blah blah blah. It all sucked and swinging from one to the other dietary ideal created much frustration and unhappiness. Restriction ruled and with it all came a bad attitude about food in the long run. It sucked. Then there was the other classically female concern of never being happy with whatever weight you are at, whether in excellent shape or not. (Guys, you just won't get this one so don't try.) Everything is connected and any change to inner peace and confidence is the basis for entire life changes. (See testimonials for stories of transformation in relationships, health, wealth, career and creativity as peace is found with food.)
The transformation
Though it began with the nutritional shift, that wasn't the end of the story. You see, you have to get into action with what you know, right? Right. We all know this. Many of us don't get into consistent enough action to make things happen. We start and stop. We get unmotivated and "lazy" about doing what we know works.
So if the first step is knowing what to do (which is huge for many people after years and years of struggling with dietary dogmas and much confusion about what to eat and why) then the second step is putting it into action consistently without having to use will-power.
This is where true peace with food and our bodies comes in and is ultimately what everyone is looking for. Not just another restrictive bummer diet. As a chef, I just can't hang with the no pleasure, restrictive thing. I need to rebel on that option. Thank goodness it's not required once you have peace with food anyway!
Coming full circle
As a chef, rebel nutritionist and wildly passionate food lover, Sandy found the final missing link with using EFT-Emotional Freedom Techniques as well as other stress relief and energy healing techniques to work with emotion, stress and beliefs, eating became as joyful again as when she sat at her grandmother's table when she was 6 years old crying about the love of her cooking.
The ripple effects
What is healing?
In the end healing is letting go of everything that doesn't belong or create a balanced peaceful state within. Working with the premise that there is nothing wrong to be "fixed" (as so many people already feel broken, self critical, not good enough, and that there is something to fix, alter, change or "work on" about themselves), Sandy believes it is just the opposite.
What if all of healing is coming into harmony with who we already are?
Eve Ensler of the Vagina Monologs says: "Stop fixing your body. It was never broken." And amen to that! Paradoxically, it is only through love and acceptance of ourselves that we find true peace and the ripple effect that this represents in many people's lives are better relationships with kids, spouses, friends, lovers, and themselves. When this happens, other quantum ripple effects take place. Creative pursuits blossom. Finances shift.
Who Sandy works with
Sandy's clients are as diverse as high profile celebrities, business and marketing industry leaders, health retreat leaders, coaches, entrepreneurs, professional performers, to stay at home moms.
All of the women that she works with are working towards a higher goal of performance and want to break through from low energy, cravings and weight concerns to have more confidence, natural motivation to eat healthfully and ease with not only food but themselves. All are extremely committed to living a life of purpose, peace with themselves and with food, and a higher self expression.
The mission
Her goal is to never have to hear another woman complain about her thighs ever again or about eating a piece of cake! After all sisters, haven't we got better things to do, hm?
YES!
Food (and our bodies) should be enjoyed and appreciated but here we are, the most over-weight, diet obsessed and depressed nation in the world. It's gotta stop.
How did we get here? Surely there is not an information deficit. We all know to eat more veggies, less sugar and processed foods and stop eating the crap late at night. Yet, we don't do it. (Read my story above.)
Diet books are out -numbering cookbooks at this point. The confusion is an unnecessary one. Our will seems to have dwindled. Are we our own worst enemies at times? If so, why is that?
As a passionate food lover and environmentalist Sandy would love nothing more than to see everyone eating foods that are local, sustainably grown and produced and as healthful as possible but knows this isn't going to happen until we heal our addictions.
We have to "vote with our forks" as the saying goes. We as consumers DO have the power to shift and heal the environment through our daily food choices, but will we?
It comes down to the food habits of all of us.
The revolution is within to create the one without. The first step begins with loving ourselves enough to find the way to peace with food.
Two things are accomplished when we do this.
The healing of the world… because, you see, we women are THAT important to the social systems that we are the core of in most cases. The next thing that is accomplished is the healing of our environment because without supporting healthful food ways, farms, and farming practices, where will our world be?
There is a third healing that will change the world and that is when women truly feel empowered and "love" ourselves (know our worth deeply) we become the change we wish to see in the world. This is the new feminine movement of self discovery, healing and empowerment that I believe is emerging now.
The time is now to heal ourselves and heal the planet through EATING and FEELING like the Goddesses that we are sisters.
Join the revolution.
It isn't about restriction. It's about nourishment and peace.
Publications and in the news
Sandy is the author of the best selling course on Daily Om: Healing Subconscious Blocks to Weight Loss which was number 1 on their best-seller list for more than 8 weeks when it was released in 2012 and has been featured in NBC, Fox News, ABC, CBS, The Wall Street Journal and The San Francisco Chronicle, EFT net, EFT Universe, The Tapping Solution Energy Psychology online, and Elephant Journal.
To Learn More, Download the Free Training: 3 Secrets to Ending Food Obsession and Loving Yourself Skinny
Get It Now
Here is what people are saying about Sandy Zeldes:
I feel my soul and my heart opening in new and positive ways. I'm a lot kinder to myself and accepting which is huge. I've started doing new creative stuff like drawing groups, guitar lessons, other creative outlets, spiritual and personal development groups that I LOVE, I've made new positive friends and I feel super supported…. It's amazing because I felt totally shut down, closed off, and isolated before. I started going back to my yoga studio which I hadn't been able to do at all before too. Interestingly I recently went back home to visit family where there is a lot of food and drinking and normally I would just participate in all of that and over-indulge but I just realized that I didn't do that this time. It was totally new for me to not do that. I didn't think about it, I just didn't over-indulge. And I also just realized that it's been weeks since I've binged!! I felt overwhelmed, stuck and hidden before and now I feel super inspired and motivated!! I just wanted to offer my most heartfelt THANK YOU to you for doing this work. You are helping change lives! What I am experiencing right now is nothing short of Divine, and I have you to thank for facilitating the movement. May all your clients be as blessed as I in breaking away from their old, tired stories, and finding their dreams! Ziza
After working with Sandy, I feel much more supported, less all alone, am experiencing a greatly improved relationship with my husband, much better boundaries with my mom, am eating cleaner and resisting that less. I have much more of a desire to nurture myself with food instead of rebelling and taking things out on myself with negative eating patterns. After 27 years of this food disorder and struggle, I am relieved to have less of a grip for the need for food. I am calm and relaxed more and when not feeling that way, have lots of tools that work for me. I am listening to my needs and myself now more. My binging and obsessing about food has decreased dramatically. When I fall off the eating that is best for my body, it can be hard to get back on, but I do. The instances where I fall off are more rare. I am more proactive with meal planning and it doesn't feel impossible now like it did before. I am much less negative about how I am thinking about food. I no longer feel I have to hurt myself this way with food. I've lost 10 lbs and some of the bloating, which made me feel much better about myself and how I look in my clothes. Thanks, Sandy! TG
I was so exhausted I couldn't exercise and felt I couldn't seem to take action, I was too busy. I also struggled with emotional eating my whole life and had no control over sugar cravings. Whenever there was emotional instability I would eat emotionally. I also had a hard time making healthy choices or being balanced with food. After around 4 weeks I now have lost 10 lbs. and am not eating emotionally! I'm making healthy choices because I want to and best of all I am no longer tired all the time, am exercising regularly and have lots of energy! Jennifer Molloy
In the last 3 months of working with you I've lost 1 1/2 clothing sizes, I'm soooo much more inspired and energized. Difficult work situations that stressed me out no longer do… and nobody there has changed but I have changed how I feel! What is great working with you is that you really go get what is the real deal inside and get quickly into the core of the problem. The layers are pealed away one by one to find that things are really as simple as you can think they should be. I find it fantastic how you can go in on my energy and ask what is really the problem. I feel enlightened and more aware of what my issues really are. I find it mysterious when you release the different things that have been built up. I feel much better since I have worked with you and realize that all my problems are self made because of the built up of walls of protection since my childhood.  I am looking forward to doing so much more work with you and progress into a better being for myself and the people who surround me. I am very happy to have met you. Oh, and by the way, as a side benefit of all the emotional clearing work.. my 20 year problem with back pain is gone!! CG